This year the workshops will be divided into three key areas.
RI, E&DI and Sustainability
Responsible Innovation, Equality, Diversity & Inclusion and Sustainability
Professor Raffaella Ocone
Chair of Chemical Engineering
Herriot-Watt University
Responsible Technology and Innovation
Technology is at the heart of the world where we live providing, among others, energy solutions for assure food and drinking water, electricity, goods and services. Emerging technologies rise fast carrying the potential to deliver economic and social benefits to a world that is challenged to sustain 10 billion people. Technological and scientific achievements pose challenges and opportunities; the fast growing of computers, communication and artificial intelligence, for example, is changing the way we work and think, impacting on human activities and ways of living. The talk will explore how global responsibility is embedded in technological solutions and how the ethical dimension affects the way scientists and engineers work and operate.

Raffaella Ocone graduated in Chemical Engineering from the Università di Napoli, Italy and obtained her MA and PhD from Princeton University, USA. She holds the Chair of Chemical Engineering at Heriot-Watt University since 1999. She is a Fellow of the Royal Academy of Engineering, the Royal Society of Edinburgh, the Institution of Chemical Engineers, and the Royal Society of Chemistry. In 2007 she was appointed Cavaliere by the President of the Italian Republic. In The Queen's 2019 New Year Honours she was appointed Officer of the British Empire (OBE) for services to engineering. Raffaella was named as one of the top 100 Most Influential Women in the Engineering Sector in 2019 in the list produced by board appointments firm Inclusive Boards in partnership with the Financial Times.

Raffaella was the first "Caroline Herschel Visiting Professor" in Engineering at RUHR Universität, Bochum, Germany in recognition of her work in ethics in engineering. Raffaella's main area of research is in the field of modelling multiphase reactive systems with emphasis to the development of responsible technologies in the energy arena. She has taken the lead in the teaching of engineering ethics. Currently she is the EPSRC Established Career Fellow in Particle Technology.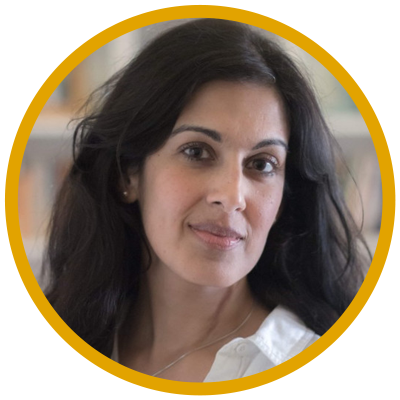 Understanding Responsible Innovation

A fast-paced  (60 minutes) interactive workshop designed for STEM researchers with two aims: (1)  provide a comprehensive introduction to the EPSRC-endorsed AREA framework, and (2) help you to put your research into the context of AREA, so you can plan future impact activities in line with this framework.
This workshop is delivered by Jillian Couto-Phoenix, Founder of Couto Phoenix Consulting. 
Jillian is a former academic with a multidisciplinary research track record that spans both medicine and environmental engineering. She is also the founder of Couto Phoenix Consulting, a socially-focused innovation consultancy, with a mission is to help both individuals and organisations focused on science and technology to drive positive social and environmental change by embedding practices that engage the public. Responsible Innovation is a framework to help with this, by enabling scientists to connect with society at the early stages of technology development.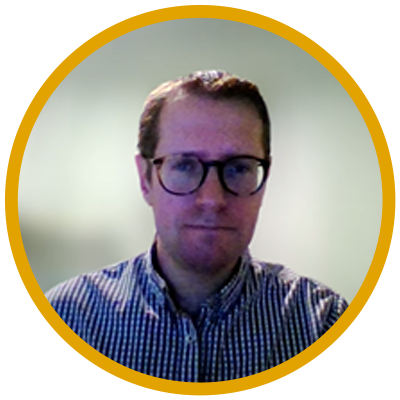 Senior Lecturer (Electronic & Nanoscale Engineering)
University of Glasgow
Sustainable engineering –  considering the waste produced by products and the creation of a circular economy Sustainability
Environmental sustainability is an important factor that companies, suppliers and consumers are considering more regularly when designing and buying new products. Designers, companies, and suppliers have the responsibility to create sustainable products that meet standards that both regulators and consumer demand but will also reduce the long term social and environmental impacts. Consumers are also becoming increasingly conscious about the importance of supporting sustainability. This talk will review some of the environmental challenges in engineering, with a particular focus on electronics. I will talk about some latest initiatives being driven by governments, multinationals and small companies and how engineering companies have invested in creating more sustainable materials and products across the whole production cycle.
Dr Jeff Kettle has been based in the James Watt School of Engineering since 2020. He studied at Cardiff and Swansea Universities, where he worked on III-V LEDs, and then worked in a variety of industrial and academic settings, before being made a lecturer at Bangor University in 2012.
During his time as a lecturer, he acquired grant funding from the Royal Society, Royal Academy of Engineering, Interreg, Welsh Government, InnovateUK and European Commission, worth around £3m. Jeff also has experience undertaking commercial work with a range of semiconductor, electronic and engineering companies, particular in areas related to failure analysis and sustainbility and reliability improvement. He has a lot of experience working in solar cell reliability as well as manufacturing large area electronic devices based upon silicon, organic and metal oxide materials.
Jeff has also acted as an external consultant and on the Advisory board for a number of start-ups and established companies.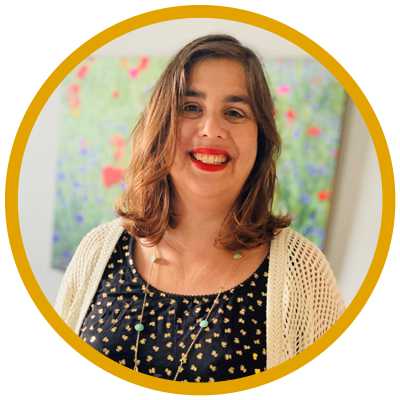 Dr Caroline Gauchotte-Lindsay
Senior Lecturer (Infrastructure & Environment)
University of Glasgow
Inclusive Community Building to support Diverse Research Careers
This session will look at the findings from VisNET, specifically: The profound existence of gender-based harassment at scientific and global meetings and the transactional nature of networking as perceived by researchers in science. At a global level, we would like to increase general awareness of how current implicit codes for networking and collaborating actively exclude women (and similarly other marginalised groups); how this not only is unfair but also slows down progress, and finally how small changes on how we think about collaboration and networking can make big differences. At a more personal level, we want to arm ECRs with new tools and approaches to reinforce their community building, to in turn help with career progressions.
Dr Caroline Gauchotte-Lindsay graduated in applied physics and chemistry from the ESPCI-ParisTech (Ecole supérieure de Physique et Chimie Industrielles de la ville de Paris) in 2004. She holds a DEA in analytical chemistry from the Université Paris VI (Pierre et Marie Curie) and an MSc in forensic science from the University of Strathclyde, Glasgow. She obtained her PhD in Environmental Engineering in 2010 from the Queen's University Belfast in Northern Ireland.
Before joining the University of Glasgow as a Lecturer in September 2012, she conducted her postdoctoral research in the Department of Civil and Environmental Engineering at the University of Strathclyde where she pursued her research in the development of original and cutting edge analytical solutions to elucidate the fate of organic micropollutants in subsurface environments to optimise risk assessment, liability identification and remediation strategies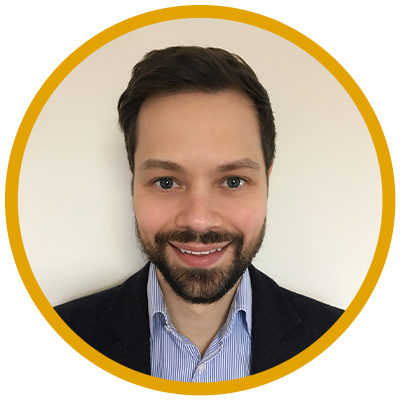 Lecturer in Entrepreneurship
Adam Smith Business School and University of Glasgow
Who Engages and Why? Academic Engagement in Commercial Activity
Universities across the globe have stated their intent to facilitate commercialisation of academic-led research, which has important implications for the emergence and development of university-centred entrepreneurial ecosystems. However, commercialisation activities at the university-industry (U-I) boundary are difficult and highly uncertain. At the centre of university science commercialisation is the academic scientist who, alongside their formalised research and teaching role, has become increasingly encouraged to participate in commercialisation activities. Yet, academic scientists often struggle with transitioning from a research/teaching orientation to a commercial orientation. As such, and given the importance of university commercial activity, there have been calls for an enhanced understanding of the intentions, motivations, attitudes, and decision-making capabilities of academic scientists to engage in entrepreneurial/commercialisation activities at the U-I boundary.

In this interactive workshop, Dr Johnson will discuss his recent research, conducted in partnership with Interface, which investigates entrepreneurial/commercial activity across Scottish Universities. It will showcase the underlying mechanisms and key determinants that encourage academics to engage in commercial activity. Accordingly, this workshop will be of relevance to both academics and knowledge exchange professionals looking to enhance their understanding of, and effectively navigate, commercialisation activities at the U-I boundary.

Dr David Johnson is an Assistant Professor in Entrepreneurship at the Adam Smith Business School, University of Glasgow. He is also a Visiting Research Fellow at 'Interface – The Knowledge Connection for Business.' David has held Visiting Scholar positions at The Wisconsin School of Business, University of Wisconsin-Madison (US) and The Skolkovo Institute of Science and Technology (Moscow, Russia). 

David's research explores university-centred entrepreneurial ecosystems, science-based entrepreneurship, technology transfer, and academic entrepreneurs. He investigates commercialisation activities in high-technology sectors (e.g., regenerative medicine) to understand how micro- and meso-level factors influence both the generation and development of university-centred entrepreneurial ecosystems.

Prior to academia, David spent over a decade working within the pharmaceutical sector within Commercial and Strategy Consulting roles, including as Commercial Director for a start-up biopharmaceutical strategy consultancy and health data analytics firm. David led on the organisation's commercial activity, including advising small-to-medium sized biopharmaceutical organisations how to take their drug candidates to market.

David serves on the Editorial Review Board of the Academy of Management Perspectives. He is also a Non-Executive Director and Trustee at the Board of Management at Borders College.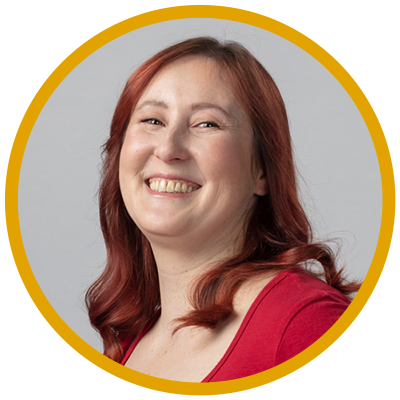 Enterprise Outreach Manager
Coverge Challenge
Practical Impacts of Research
Research impact has traditionally been measured by publication, but wider definitions are increasingly valued by essential stakeholders. This workshop will look at how commercialisation can extend the reach and significance of research impact. By the end of this workshop, you should understand:


What impact means beyond publications
How commercialisation can be a form of impact
Different forms of commercialisation to maximise impact, including ethical business models
This session is delivered by Lissa Herron, Enterprise Outreach Manager at Converge Challenge.
Lissa obtained her PhD in neurobiology from the University of St Andrews in 2008, and after nearly a decade of post-doctoral research, made the commercialisation leap through a Royal Society of Edinburgh Enterprise Fellowship and Converge in 2017. Her project 'Eggcellent Proteins' was based on the chicken biotechnology research of Professor Helen Sang at The Roslin Institute, University of Edinburgh, where Lissa was a post-doc. A year after taking the project from the university into the company Roslin Technologies, Lissa joined the Converge team as Enterprise Manager.
Converge is the only programme of its kind that brings together academic entrepreneurs from every university in Scotland. Our mission is to empower people to take their future into their own hands. We do this by providing intensive business training – tailored to academic entrepreneurs – a dynamic and supportive network and one to one guidance for staff, students and graduates.
Senior Research Fellow in Science, Technology and Innovation Studies
University of Edinburgh
Working across disciplines to address societal challenges
For the first time, UKRI has harmonised the Impact Acceleration Account funding provided by different research councils, encouraging applicants, where appropriate, to develop impact or translational activities that span discipline boundaries. This interactive event will introduce participants to the SHAPE-ID toolkit: https://www.shapeidtoolkit.eu/ which provides tools and resources to make informed decisions about interdisciplinary (ID) and transdisciplinary (TD) research with the Arts, Humanities and Social Sciences, the Sciences, Technology, Engineering and Mathematics, and societal partners. It will introduce participants to some key issues in conducting ID/TD research focused on societal challenges (or missions as the EU now calls them). Then we will look some of the resources – including case studies, short topic guides and top ten tips – that the SHAPE-ID project created to address such issues, particularly the roles that Arts, Humanities and Social Sciences can play in challenge-led research.
Isabel Fletcher is a Senior Research Fellow in Science, Technology and Innovation Studies, at the University of Edinburgh. She has research interests in food and nutrition policy and the ways in which inter- and transdisciplinary research is used to address complex social problems. Between 2019 and 2021, Isabel was part of the Horizon 2020 funded project Shaping Interdisciplinary Practices in Europe (SHAPE-ID) and was one of the team that developed the SHAPE-ID toolkit.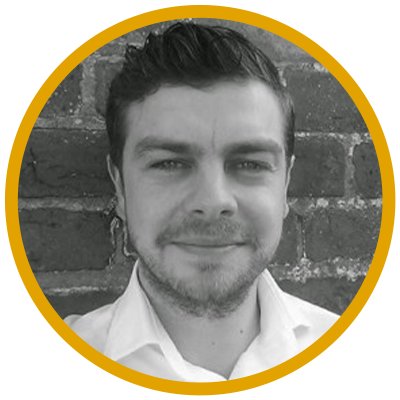 Communicating your Research
This fast-paced, interactive and applied one hour masterclass will help you to 'connect the dots' between effective communications, successful funding applications, societal impact and career success. You'll learn about impactful communication tools and techniques used in academia, business and the dramatic arts. The tools and skills will help you create compelling and persuasive research proposals and funding applications, deliver engaging presentations, have productive conversations with industry partners and investors and effectively engage with a wide range of community stakeholders.
Jamie delivers training programmes that draw on his specialist experience in business strategy, innovation and product commercialisation. He has worked on over 100 strategy and innovation projects for companies in the UK, Europe and USA. Jamie is also the Course Director for the PathFinder programme funded by Highlands and Islands Enterprise.
Communicator and Engagement Professional
Freelance
Kick start your engagement journey and stand out from the crowd
In this turbo-charged masterclass you will explore how to create the perfect public engagement tailored to your skills and subject. The importance of external engagement has never been higher. With researchers driven to demonstrate impact beyond the academic it is essential that engagement is planned effectively to achieve maximum and measurable Impact. Discover how to create a lasting impressing by enthusing audiences, giving perfect presentations and working with communities. Whether you are new to engagement or looking to get new perspectives on what you can do to improve this workshop is packed with tips, tricks and strategies for making the most of your engagement. 
This workshop is delivered by award-winning freelance communicator and engagement professional Dr Jamie Gallagher.
With ten years' experience in the delivery and evaluation of quality engagement projects, Jamie has worked across dozens of institutions and subject areas and has helped researchers improve the reach, profile and impact of research engagement in almost every academic discipline. He has delivered training around the world, from skyscrapers of Hong Kong to tents in the African bush, and he joins the IAA Impact Festival line-up to help you kick start your engagement journey.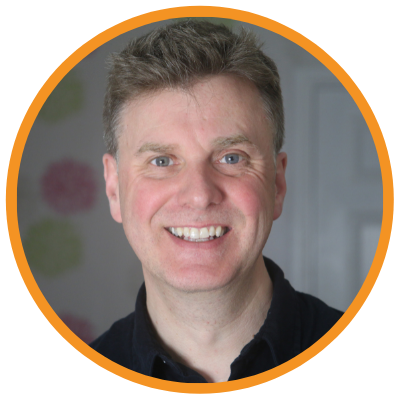 Identifying Intellectual Property: From Ideas to Innovation and Investment
The identification and assignment of intellectual property is a crucial first step on the journey from research to commercialisation and impact. In this workshop, David Nugent shares his experience of transforming ideas into protected innovations and investments.
David obtained his Ph.D. in engineering from the University of Cambridge in 1995, after completing the Physics and Electronic Engineering B.Eng. course at the University of Glasgow. After five years in management consulting, he became a top-ranked equities investment analyst in London. He left the City in 2003 to create Elucidare, a boutique investment analysis and advisory business. Today he is probably the most widely used independent advisor to university technology transfer offices across the UK and Ireland, as well as being a successful entrepreneur and business creator.
Please contact us using the online form or through the below address if you would like further information. Policy, Strategy and Impact Research Engagement Heriot-Watt University EH14 4AS PSI@hw.ac.uk