Impact 2022 Plenary Sessions
A Powerful Partnership: the academic/industry team that transformed thermal storage
Andrew will discuss the history and long-term partnership between Sunamp and The University of Edinburgh, exploring how innovative collaborations between industry and academia can enhance the impact journey.
Andrew Bissel, Sunamp Ltd is CEO of the company that designs, produces and sells compact, highly efficient, powerful Heat Batteries that use non-toxic Phase Change Material (PCM) to store heat energy. As well as exceptionally high energy density, they provide hot water at high flow rates, delivering world-leading high power density. This makes them optimal for a wide range of applications, including energy efficiency, grid balancing and renewable energy.
Andrew has a BSc Computer Science from University of Edinburgh. He is a successful serial technology entrepreneur: his first company Voxar achieved leading global market share in 3D medical visualisation, with a turnover in excess of €10M and 80+ employees, before exiting at €39M to Barco NV. It is now part of Canon, and employs over 120 people in Edinburgh. Sunamp Ltd is based near Edinburgh, has sold over €3M of product, employs 28 staff, and is poised for growth. Its innovative Heat Battery products are already installed in over 900 homes and businesses, reliably providing low carbon heat and hot water daily to thousands of people.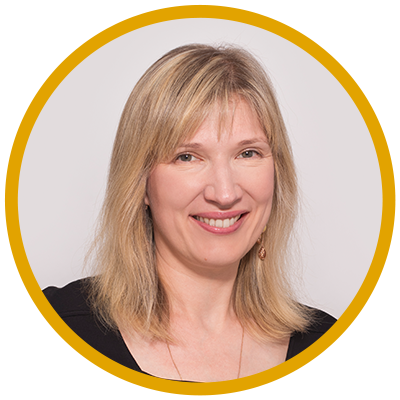 Director of Innovation and Industry Engagement
University of Strathclyde
Importance of entrepreneurship in modern academia
The talk will discuss the importance of entrepreneurial mindset in modern academia, providing an insight into a journey of an entrepreneurial scientist and how different types of research commercialisation could support delivery societal and economic impact.
Olga is the Director of Innovation and Industry Engagement at the University of Strathclyde where she leads entrepreneurship and investment functions, industrial engagement and the development of the Technology and Innovation Centre Zone within the Glasgow City Innovation District.
Olga has a substantial track record in delivering successful translation of innovative research into economic growth and societal impact. She started her career as a RSE Enterprise Fellow and then moved on to become a founder and the CEO of a biotechnology start-up company. Subsequently Olga worked in a variety of roles supporting industry-university collaborations. In her previous role she founded Converge Challenge and grown it to become the largest Scotland-wide programme for converting university know-how and intellectual property into company creation.
She has worked extensively with small companies providing training and mentoring to the Converge participants and for the RSE Enterprise Fellowship Programme.
She is a Trustee of Young Enterprise Scotland, Governing Board member of the Scotland's 5G Centre and a member of Enterprise and Economy Committee of the Royal Society of Edinburgh.
Olga is a fellow of the Royal Society of Edinburgh and a Registered Technology Transfer Professional.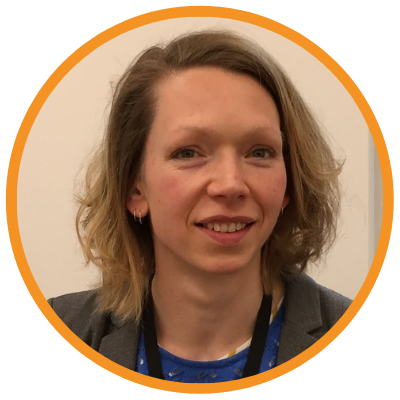 Social Science Lead Parliamentary Office of Science and Technology (POST), UK Parliament
Parliament and research: achieving impact in UK Parliament
Abbi will talk about ways to achieve impact in a legislative context, focusing on the UK Parliament but also with reference to the Scottish Parliament and other devolved legislatures, including the structure and functions of UK Parliament​, who uses research and how you can get involved.
Dr Abbi Hobbs is the Social Science Lead at the Parliamentary Office of Science and Technology (POST) in the UK Parliament. From 2013 she was a Senior Research Associate at UCL Science, Technology, Engineering and Public Policy (STEaPP), on secondment to POST to establish a Social Science Section. Prior to joining POST, she worked as a policy adviser for the Academy of Medical Sciences and as an independent consultant in science policy and health. Abbi has a PhD in Science and Technology Studies from the University of York.
Please contact us using the online form or through the below address if you would like further information. Policy, Strategy and Impact Research Engagement Heriot-Watt University EH14 4AS PSI@hw.ac.uk